Yesterday I had a Dr's appointment in OC and I went by myself- I also got to use a gift card I've had for almost a year to get some maternity jeans, and new shoes (crocs, again- but this time they are the Mary Jane style- and black so they'll go with anything!). After I stopped by my parents apartment and had a wonderful visit, including a walk through downtown San Clemente to my favorite deli in the whole wide world, Billy's. We enjoyed our sandwiches on the chilly patio and walked back to a warm cozy apartment, where with the flick of a switch a warm fire welcomed us!
When I got home and gave Grace the treats that her Papa sent for her she called to say thank you and ended up chatting for almost half an hour! She found a nice spot...
Or so she thought, as she laid across the stairs, Ford decided to jump over her and he's no little pup anymore, so one of his huge paws scraped her...
She proudly showed me the art lesson she had done with her Daddy. This first one shows her attempt at drawing Scooby Doo from memory on the top, then with a little help from Daddy on the bottom left and a third try by herself on the bottom right...
This one they did together..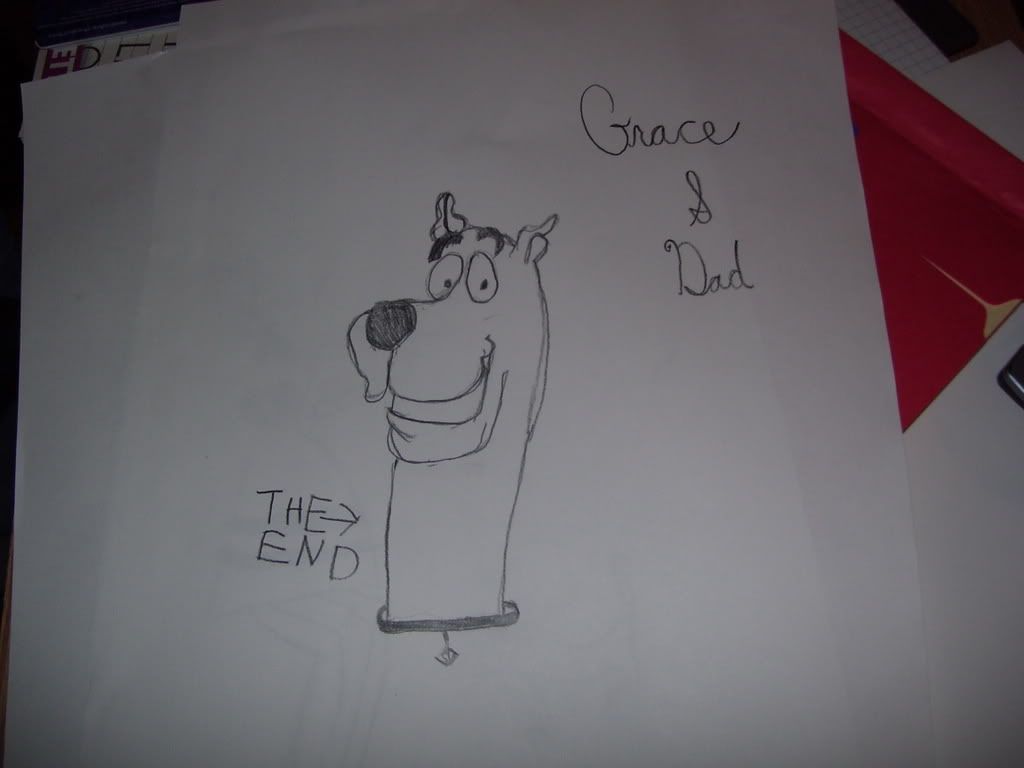 And lastly she did this one all by herself...
She is now working on Shaggy...
Here is what Shawn used to teach her, his before and afters...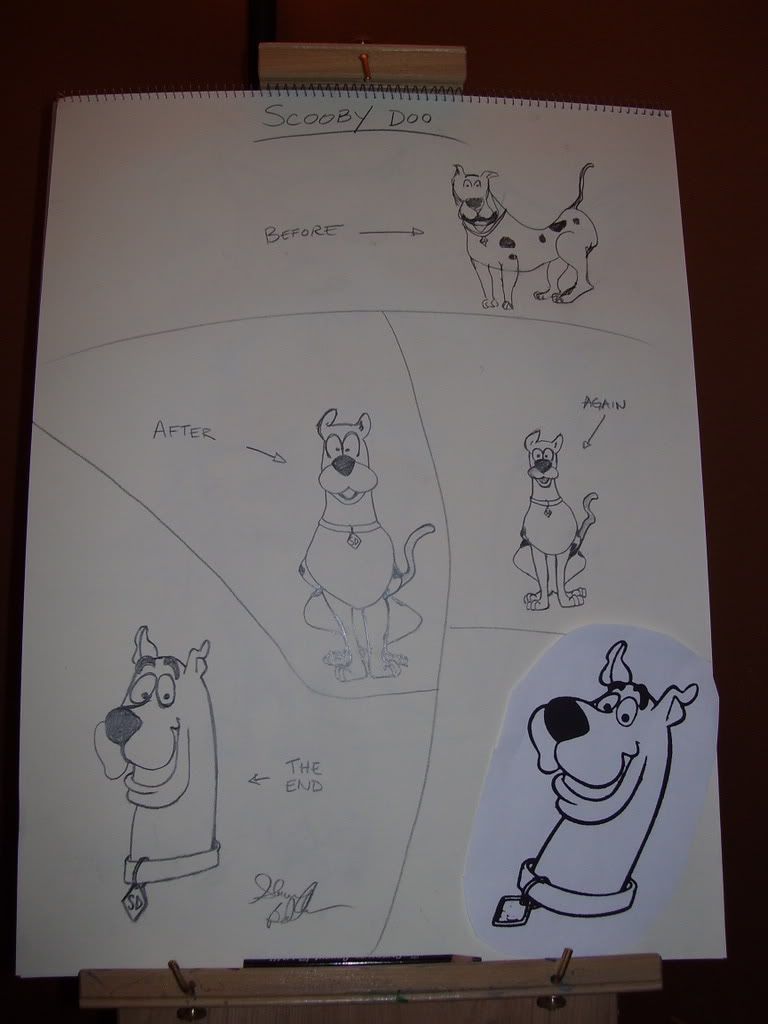 We are doing a lapbook on the Scooby Doo theme unit- I should have photos of it up in the next week or so...